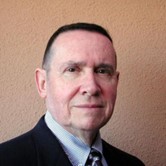 George W Gibson
September 23, 1936-August 11, 2023
On Friday August 11, 2023, George W Gibson passed away after a challenging year of health issues. George is survived by his two sons Scott and Paul. George was a dedicated and loving husband to his wife Dottie, the love of his life and lifelong friend who preceded him in passing. George had spent decades pursuing his passion for elevator safety. George began his career with Otis Elevator Company in 1956 holding many positions until his retirement in 1993 as Director of Worldwide Codes and Safety. George was a tireless contributor to ASME A17 and the International Organization for Standardization for decades. He chaired numerous committees for each of these standards writing bodies. His contributions have truly made him one of the giants of our industry.
George has been a loyal friend, mentor, and advisor to NAESA International since the early 1980's. He was a guest lecturer for the NAESA Education Program from 1984 to 1995. George was appointed to the Advisory Board for NAESA in August of 1986 and became chair of the Advisory Board in August of 1989. George authored the original NAESA certification program in July 1987. George provided crucial input when NAESA transitioned from accreditation with ASME to ANAB (ANSI National Accreditation Board) in September 2013. George provided immeasurable service and dedication to the betterment of NAESA in the true spirit of volunteerism.
George has been a loving husband and father, a friend, colleague, mentor, and confidant to scores of people around the world. He will be deeply missed by all.
Please respect the privacy of George's family while they mourn his passing.